Crossroads Bank of Enterprises Public Search
With the CBE Public Search link and the Betrust Secure Signing Platform (BSSP) form's fields can be completed automatically, based on a company's business number (VAT number).
This results in huge time gains and correct data is guaranteed!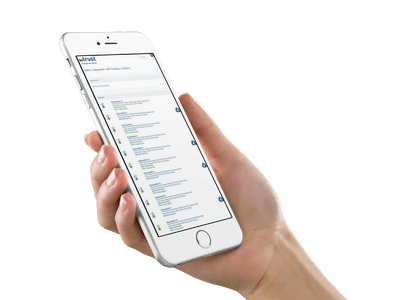 Imagine a salesperson on the road who can automatically complete fields (name, address, zip code, ...) with data from the CBE database based on the company number.
The completed document (and data) can be processed directly by your application (ERP, CRM, accounting package, ...), in real time and without loss of data or incorrect data.
A whole range of data can be completed automatically, for example:

business number;
name;
status;
type (natural person or legal person);
start date;
address;
legal form;
Contact details (telephone and fax number, e-mail address and website);
...
The CBE Public Search can also be used with the MyContracts App for iOS or Android , so all forms (order form, quote, ...) can be completed quickly and accurately.
About CBE:

The Crossroads Bank of Enterprises (CBE) is the federal government's electronic database, which stores all source data - such as company number - across all companies. More information: http://economie.fgov.be/nl/ondernemingen/KBO