Betrust launches mycontracts.eu for SMEs, self employed and professionals.
Betrust launches mycontracts.eu website for SMEs, self employed and professionals.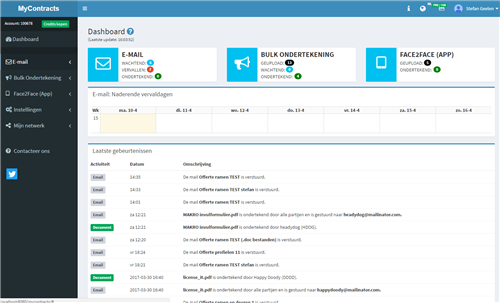 With an e-mail or a link on your website all your documents can be signed online.
Documents can be signed with the Belgian eID card, with a TAN code by SMS, or with a signature on a touchsreen (smartphone, tablet).
In your account you have a real-time overview of documents that have been signed (or not), who has yet to sign and much more.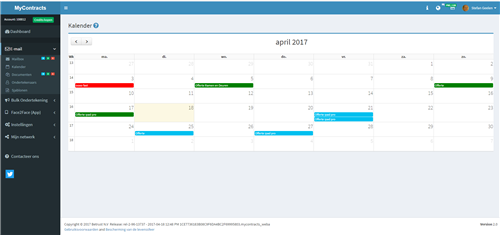 The Calendar gives an overview of the status of all documents.


The MyContracts App is used to complete and sign documents at your client's premises, even without Internet connection!
Perfect for anyone who is on the road:

Sales staff
Front Office staff
Brokers
Agents
On-the-road technicians
...
For all contracts, purchase orders, quotes, registration forms, you name it!
Visit www.oksign.be for more info!
Your advantages...
Always a real-time overview of which documents are signed (or not).
Easy to use
Easy for your customers
Save time, money and paper
Legally binding documents