Sign SEPA Direct Debit forms online (e-mandate)
Is you company ready to process online SEPA documents?
Will your customers remain completing SEPA forms on paper.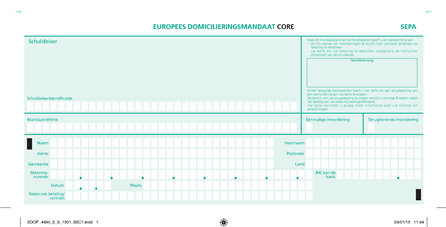 With our innovative e-Sign en e-Forms services SEPA forms can easily be completed and signed online.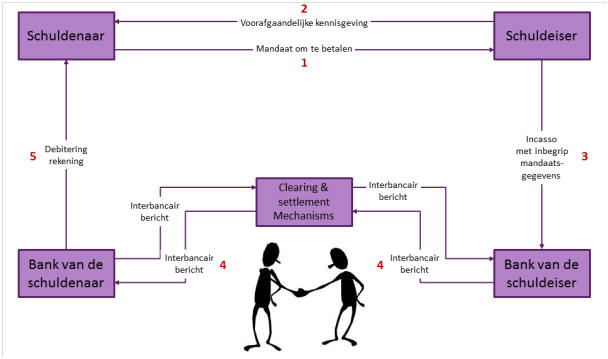 Source Febelfin - Click to enlarge
Stap 1 (mandaat om te betalen) kan u met onze services als volgt realiseren:
U stelt het domiciliërings formulier online ter beschikking van de klant via een email of een online link op een webpagina.
Via deze link vult en ondertekent de klant het domiciliëringsformulier (of andere) op het Betrust Secure Signing Platform.
U heeft daarbij geen rekening te houden met de wijze waarop uw klant het document wenst in te vullen en/of te ondertekenen: PC/Laptop, tablet, smartphone, fax of email.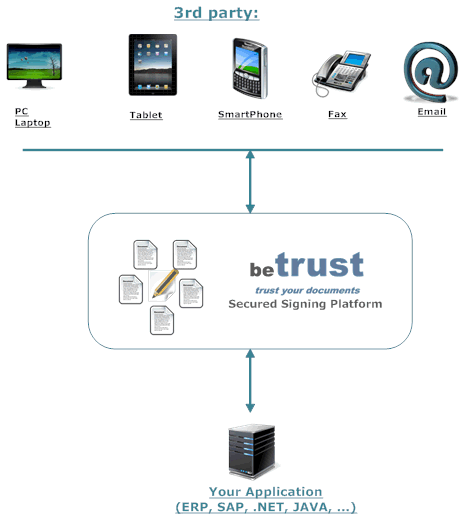 Afhankelijk van het gebruikte 'device' (pc, tablet, fax,...) kan het document ondertekend worden met de elektronische identiteitskaart, met andere X.509 certificaten, of zelfs met een stylus.
De ingevulde en/of ondertekende PDF documenten kunnen, via onze services, meteen verwerkt worden in uw applicatie (ERP, CRM, boekhoudpakket, ...), in realtime en zonder verlies van of met verkeerde gegevens.